The last couple of weeks have been nothing short of magical for Potterheads! About four years ago, we all had that moment of realization that our beloved fandom had 'ended'. There were no more books or movies to be released and the end to the Potter Saga was just beautiful and perfect enough to give us all that much needed feeling of completion while at the same time leaving a small hole in all of our hearts. That's what happens when a writer doesn't just create excellent characters but entire worlds that their readers would desperately want to visit and play around in.

It would appear that Rowling isn't done playing with us.

Last week, the news of a stage play that will premiere July 30th, 2016 caught everyone by surprise. It's called 'Harry Potter and The Cursed Child' and will still follow our beloved protagonist but now he's all grown up with a job and a family. It would also appear that some focus will be given to his son, Albus, who goes to Hogwarts while struggling with the weight of his father's legacy.

My initial thought was how in the heck will they portray magic on stage? It's set to play at West End so I have no doubt that a nice budget will be given to them and it's not that hard for the Potter franchise to rake in the dollar bills, but there are still limits for what can be shown on stage. Will magic even be a strong component of the story in the play? It is set in the wizarding world so of course magic will be involved, but from what I've read in the plot descriptions we might be getting a more character-driven story that focuses on the relationship between Harry and his son.

My other thought was that this could be quite a depressing play for fans who've followed the franchise since childhood. I can already see myself watching a grown up Harry Potter go about a normal adult life (normal for a wizard, anyway) all while realizing how much I myself have grown up and become boring. And to see that while our hero saved the world, there were personal repercussions that effect not just him but his child who didn't even exist when everything with Voldemort went down is a downer for sure. Harry and his family should get the peace they deserve, dammit!

All the same, I'm too curious not to look into this play more and one day watch it for myself. Especially to see how magic is portrayed! The writers who worked with Rowling, the director and everyone involved in its production have excellent resumes. It's very possible that they've got a good thing going here, but we won't know until next summer.

In other news...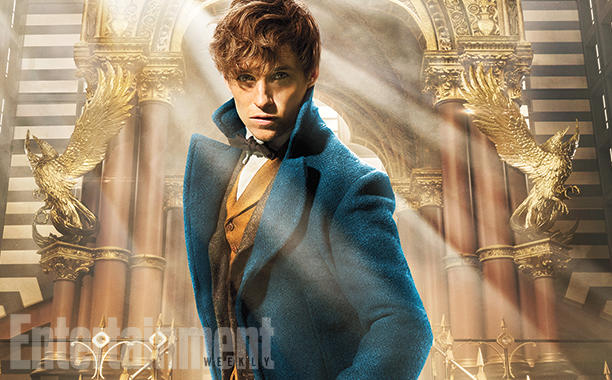 Everyone is going nuts over Entertainment Weekly releasing pictures from the upcoming film written by J.K. Rowling herself, depicting the adventures of Newt Scamander. When I heard about this film being written, I was ecstatic! As long as Rowling was writing it, I was happy. When I learned that most of it was going to take place in America I nearly passed out in excitement.

You have no idea how badly I've wanted to know more about what the wizarding world is like in the States. Ever since I read Goblet of Fire and got a glimpse at the Salem Witches' Institute my curiosity was piqued. As much as I loved the vast look at the world of wizards in the UK, I had to know more about the American side of wizard life. I had so many questions without any way to get an answer. Now I can get those answers!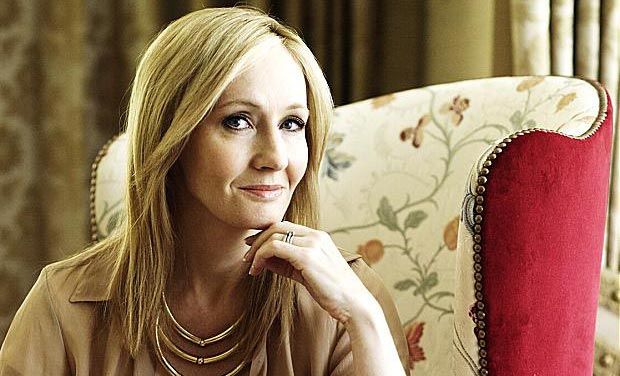 Direct me to where the American Wizarding school is, please! I'm past due for a much needed education.
Rowling has so far indicated that there is a sort of Hogwarts equivalent in America but that the Salem Institute is not it. She said its linked to Native Americans which leads me to believe that it is somewhere in the Midwest or Upper Southwest as there was once countless native tribes residing in those areas. My guess also comes from the fact that a wizarding school needs to be kept secret so what better place to have it than in the middle of nowhere. How crazy would it be if the schools were somewhere in North Dakota or Iowa?

But back to the movie -- the pictures don't reveal much that we didn't know already or about the plot itself. We know that Eddie Redmayne is playing Newt and we also know that the movie will take place in the 1920's in New York. The pictures reflect this fact with what looks like some beautiful set design and costuming! The 1920s provides some excellent visuals and I'm so happy that they're going all the way when it comes to looks and details.

One thing I did notice in the captions and the featured picture of the story is that America has a 'Magical Congress of the United States of America'. How freaking cool is that?! And it looks beautiful with the golden phoenixes behind Newt. I'd bet you anything that Phoenixes are American wizard versions of bald eagles.

Guys, there are no words to describe how excited I am for this film! We're not just returning to the wizarding world, but we're going to see a part of it that I've ALWAYS wanted to explore! There's absolutely no doubt as to where I'll be November 17th in 2016. In line at the theater, waiting for the stroke of midnight!
For more on Fantastic Beasts and Where to Find Them check out its IMDB page HERE.
And to see all the new Fantastic Beasts and Where to Find Them pictures from Entertainment Weekly, check them out HERE.