Seeing as everything within the Marvel Universe is now being made into either a blockbuster film or popular TV show, it was only a matter of time until the blind lawyer by day, vigilante by night, got another chance at a live action adaptation. Back in 2003, Daredevil had been brought to the big screen with Ben Affleck [Batman] playing the title role, and well, not many people were impressed. Me especially.

The film struggled with what many superhero movies did with at the time, a lack of balance. You see, in the early '00s, the superheroes from comics were still seen as being over-the-top in many respects. So the natural inclination for many movie adaptations was to either mirror that sense of ridiculousness, or try to re-imagine the hero as dark, gritty and complex. When the Daredevil film was released, it was strange, as it blended together a rather dark tone and downright laughable action. This combo left many in the audience scratching their collective heads because they didn't know if they should just be entertained by it or to take it seriously.

Unfortunately, not too long after Daredevil made its debut, filmmakers finally started to realize how to make these movies work by treating superheroes like real people who happened to have extraordinary abilities and live in extraordinary worlds. Suddenly, superheroes were relatable because they had personalities and flaws that both helped and hindered their desire to save the world. Daredevil, you sacrificed yourself for a greater good.

Thankfully, the guardian devil of Hell's Kitchen wasn't forgotten by Marvel Studios and he now has a TV series produced by online outlet Netflix. When the series was released earlier this month, I immediately put it at the top of my queue and started watching them as fast as I could. Unfortunately, due to a mountain of homework, and mandatory overtime at work, my binging didn't reach 100 percent. But fear not TRUE BELIEVERS! I can assure you that I have finished enough episodes to give you all a pretty good idea of what to expect. [Sidenote: becasue I haven't finished the series your guaranteed a spoiler free review!]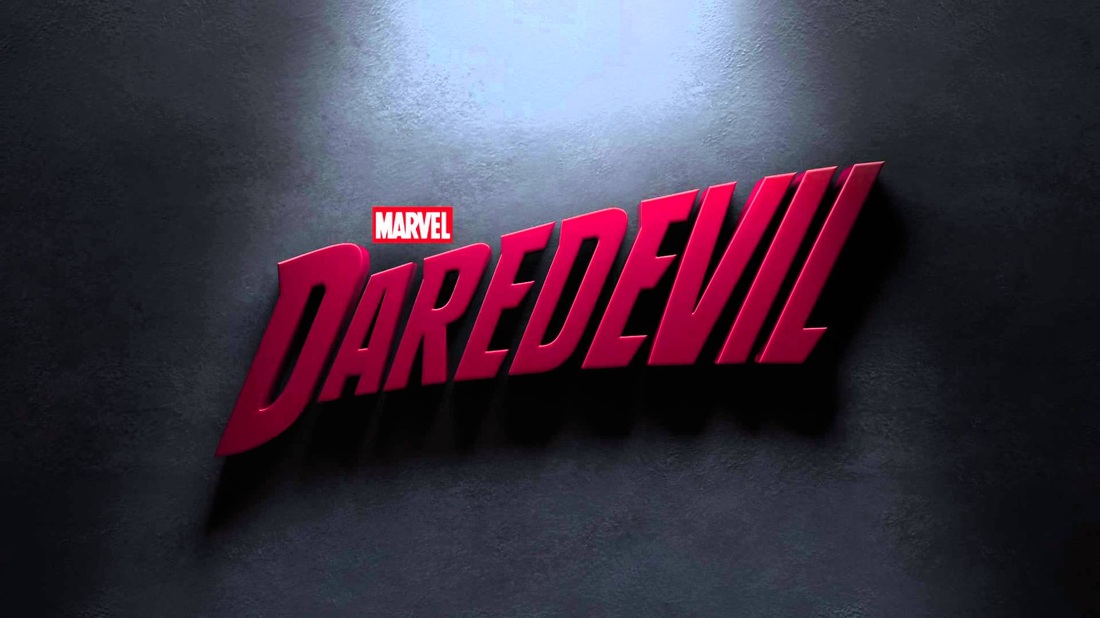 The first thing I have to say is that this show looks great. It's look is very different from what you'd see in other Marvel shows like Agents of S.H.I.E.L.D or Agent Carter. It's tone is more more reminiscent of crime dramas or TV thrillers but knows how to keep pace with the action it constantly provides. This approach might be thanks to a pair of the staff writers (also married) that spent three years as writers on Law & Order: SVU. Also, the fight scenes are amazing for a small screen format. One fight scenes at the end of episode two, is done with what I'm pretty sure was one take and lasted about 3 to 5 minutes. Fake fight aficionados will find great enjoyment in the type of care and forethought taken with each fight or action scene in every single episode.

In addition to what I appreciated about the series is that the audience doesn't get a big explanation as to what Murdock's abilities actually are. We know that he became blind as a kid by being exposed to chemicals in the first few seconds of the pilot, and then, over the course of the series, we gradually get to see the extent of his abilities as he uses them in great reveals both big and small. I always enjoy when a characters origin story isn't laid out for us it always seems like cheating. In this series the audience gets to know Murdock as a character first which makes watching his journey more rewarding as a viewer. And thank God, Daredevil doesn't feature a cheesy monologue given at the beginning of each episode or a phrase always said about justice whenever the hero defeats a bad guy.

My only complaint so far is that the show hasn't quite found its footing as to what it wants to be. It's not really a superhero show, or a crime drama, or thriller for that manner. If the idea is for it to just be its own 'thing' then by all means I hope they attain whatever that 'thing' is, but right now it gives me the impression as a viewer that the show is a bit lost. Sure they are intent on taking you somewhere, and you're excited to get there, but you don't really trust their sense of direction.

Once again, I haven't finished the season yet, so more than likely it will just get better and my complaint will mean nothing. If it doesn't, the show has at least earned enough respect for me to come back for more in a season two [which was just given the green light yesterday]. Plus, a rocky season one just may be a trait of Marvel's TV division. After all, season two of Agents of S.H.I.E.L.D. has been much better than its freshman season.

All in all, Daredevil is worth checking out. Whether you want to get into the next big superhero show, be compelled by a new crime drama with a twist, or just want to see Daredevil in a more flattering light than he's been in the past. You should totally check out this new season as soon as possible.

Oh! One more important thing I forgot to mention.

What are your thoughts on Daredevil? Share them below.