I had planned on avoiding the multiplex this weekend in an attempt to steer clear of the wine-drunk moms (including my own, Jackie) that were being roped-in [wink, wink] by let's face it, sub-par "Twilight" fan fiction.
But after missing the bus, due to working a bit later than expected, I decided to kill some time on President's Day afternoon by taking in Hollywood's counter programing "Kingsmen: The Secret Service." Based on the trailer, I thought I'd give it a shot, as it advertised many things I like: proper English gentlemen, spies, and Colin Firth. Also, pugs.

I never got around to reading the comic on which this film was based, nor am I fan of comic super scribe Mark Millar's other adaptations "Wanted" and "Kick Ass," or his actual comics for that matter. Truthfully, I find his non-Marvel Ultimate stuff to be a bit too crass for crass sake, much like the writing of Garth Ennis. For the record, Millar's work on "Ultimate Spiderman" and "Ultimate Fantastic Four" is great though, and I highly recommend it if you haven't read any of it. Anyway, armed with a stack of theater gift cards from this past Christmas, I figured I had nothing to lose so I bought a ticket for "Kingsmen."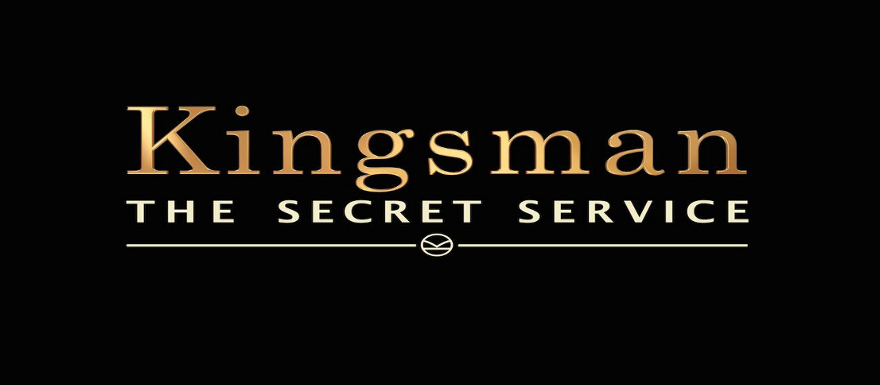 If you're not familiar with this film, here's a synopsis:

Gary "Eggsy" Unwin (Taron Egerton), whose late father secretly worked for a spy organization, lives in a South London housing estate and seems headed for a life behind bars. However, dapper agent Harry Hart (Colin Firth) recognizes potential in the youth and recruits him to be a trainee in the secret service. Meanwhile, villainous Richmond Valentine (Samuel L. Jackson) launches a diabolical plan to solve the problem of climate change via a worldwide killing spree.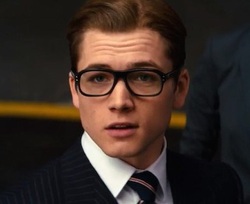 Now I really won't spoil it for you as it's still fresh, but I found this film to be really good entry in the realm of comic book adaptations. It was still vulgar and bloody violent, but it was smoothed out by the lead character Eggsy's attempt to transform from a street rat into a proper gentleman ala "My Fair Lady." Plus all the well-dressed man candy helped me overlook the giant story flaws. There are also a few fun cameos, including a Jedi other than Mr. Samuel L. Windu. The action is solid, the dialogue is witty and funny, and the world felt like it had a rich history, including a connection to King Arthur and his knights of the round table. If anything, I think director Matthew Vaughn (Kick-Ass, X-Men: First Class) stuck a little too close to the source material as the film felt a little too comic booky.

Honestly, I was surprised to find that I enjoyed this film and recommend it, but the quality of the film wasn't the only thing I was surprised by. On the silver screen sea of good looking, Savile Row suited, well-groomed British men, I was awestruck by the film's deadly damsel, Gazelle as played by Sofia Boutella.

In the film, Gazelle is the evil henchman of billionaire bad boy Valentine as played by Samuel L. Jackson. She's a fierce, fast-moving, assassin with legs made of blades. As cool as this film femme fatale was at giving our heroes a run for their money, I was more entranced by the actress playing her. She just had a presence on screen that captured my attention. I was trying to think in my head if I had ever seen her before in another film, but I was stumped
After the movie, I went home and looked her up online. It turns out that "Kingsmen" is her first Hollywood film and most of her previous work is French Cinema. I think she did really well in the role and pulled off the action scenes with grace and authenticity. I think she would have made an excellent Wonder Woman and I hope she gets a chance to play another comic book character again soon.

With the slew of super hero movies set from all studios until 2099, and the call for more women in tights, I'm sure she'll get a chance to suit up again soon.

If not, maybe once my friend Tiffany sees the film, she can write me some quality Gazelle fan fiction.

I just ordered the trade paperback of "Kingsmen: The Secret Service" on Amazon, you can too here:
| | |
| --- | --- |
| You can find out more about the book on Amazon. Use either link. | |