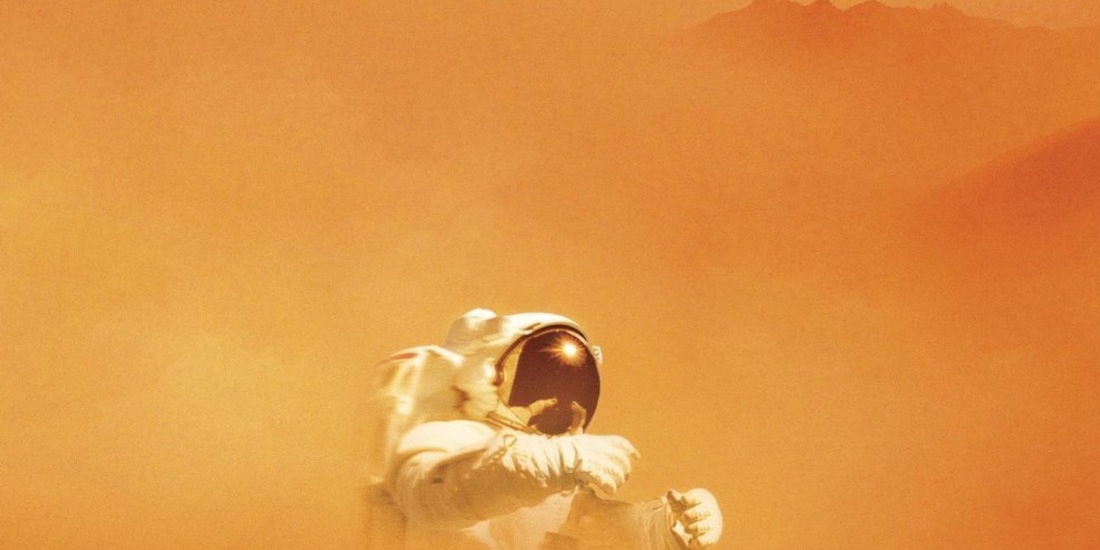 I've made it pretty clear here that I'm a pretty big sci-fi fan, so I was excited this week to see the trailer for "The Martian" directed by Ridley Scott and starring Matt Damon.

This movie looks pretty darn good and hopefully is a return to form for Scott who pretty much invented the space thriller genre. In researching the movie, I found out it was based on a book with the same title by author Andy Weir.

I was surprised to learn, much like 50 Shades of Grey, this book first had its start online. It turns out that after putting in years of research, and getting rejected from every publisher he submitted to, Weir decided to put chapters of The Martian online for free in a serialized fashion. This method helped create a rabid fanbase for the material, and said fanbase convinced him to self publish his book and sell it on Amazon for 99 cents. Once it became a hit on Amazon, the big publishers began to take notice.

It's always inspiring to hear stories like this. It seems like Weir isn't too savvy with marketing and just made a good product that got noticed. It's also nice to see that good stuff can get noticed in a sea of sub-par fiction (50 Shades....). I was quite inspired when researching the book as I saw it as a great example of perseverance in the face overwhelming rejection. Being that I am going into the creative field with my comics work, a story like Weir's is just the kind of story I need to surround myself with as I prepare to put my work 'out there.'

I just started reading The Martian and I must say, it is quite engaging and packed with science that isn't too hard to grasp. This will be my book club suggestion next month for sure.

Although reading the book will spoil the movie, in this case I don't mind, as I think Ridley Scott will have some surprises up his sleeve to make another edge of your seat classic. Plus add in a long list of talented actors in the cast and this will be the must see film of the fall movie season. You can read the book too by buying it on Amazon.

| | |
| --- | --- |
| You can find out more about the book on Amazon. Use either link. | |