So, summer is pretty much over. Here in Minnesota, it'll be below 30 degrees soon and time for some Halloween decor. This crop of summer movies that passed was a mixed bag for me. Some hits, some misses, and some unexpected surprises (The Visit, anyone?)

Now that Pumpkin Spice lattes are advertised in the windows of coffee shops of all over America, I thought I'd be a good time to look at the fall movies coming out over the next few months and gauge my excitement for them.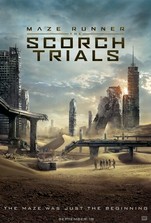 Maze Runner: The Scorch Trials / Sept. 18
I never really got into this series of books, nor did I see the first movie. There's only so much distopia that this girl can take. I hear this one is more action packed so if someone wanted to go see this, I guess I'd go, but don't expect to see a review here anytime soon.


PHOEBE EXCITEMENT SCALE:
<---------------------------------->
[x]
Meh. Yes!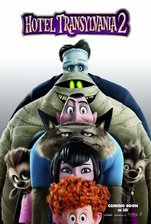 Hotel Transylvania 2 / Sept. 25
This one was sneaky. I recently watched the first one with Lisa who is a huge fan. I admit, it was a cute take on the monsters and genre that I love, but when I found out it was an Adam Sandler production, it left a bad aftertaste. Either way, I feel like I'm committed to this franchise now and so I'll be lining up to watch their continuing adventures. Even though Pixels (another Sandler flick) was like the worst thing of the summer.


PHOEBE EXCITEMENT SCALE:
<---------------------------------->
[x]
Meh. Yes!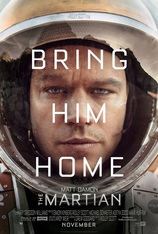 The Martian / Oct. 2
Okay, here we go. Now this one I am pumped about. I did a trailer review a while back and I did finish the book. WHOA! What a great read! This thing has everything I dig in my sci fi and the trailers look amazing. With Ridley Scott directing, Drew Goddard writing, and Matt Damon staring, this one is high on my list to midnight.


PHOEBE EXCITEMENT SCALE:
<---------------------------------->
[x]
Meh. Yes!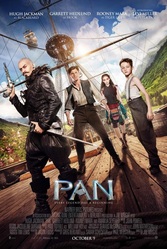 Pan / Oct. 9
Now, I read this one was supposed to come out in the summer, but was pushed to the fall. Usually, moves like this are a bad sign that the film is in trouble. Based on the trailers, that might be the case with this one too. This movie chronicles a young Peter Pan and is meant to serve as his 'origin story.' In this version there is a prophecy and he is the 'chosen one.' Yawn! Something about this plot feels so dated but the visuals look pretty neat so if I'm down for paying extra for 3D, maybe I'll go see it.


PHOEBE EXCITEMENT SCALE:
<---------------------------------->
[x]
Meh. Yes!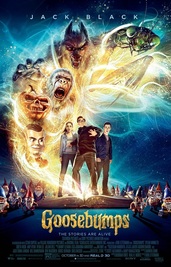 Goosebumps / Oct. 16
This one I'm solidly on the fence about. While the book series fed my love of all things horror and supernatural as a kid, but this movie looks a little... weird. I wished they had gone with a more anthology approach to match the work that was done in the TV show, but it appears they have decided to take a more... Jumani route? Apparently, this has the support or Goosebumps creator R.L. Stine, so maybe it won't be so bad.


PHOEBE EXCITEMENT SCALE:
<---------------------------------->
[x]
Meh. Yes!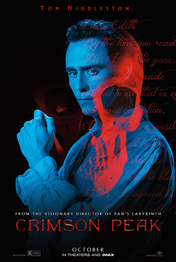 Crimson Peak / Oct. 16
Yeah! Master of Darkness, Mr. del Toro is back with this R-Rated haunted house horror film. I can't wait to see what scares he has cooked up for us this time, and with this film being so close to Halloween, the timing couldn't be better. Oh, and TOM HIDDLESTON!!!


PHOEBE EXCITEMENT SCALE:
<---------------------------------->
[x]
Meh. Yes!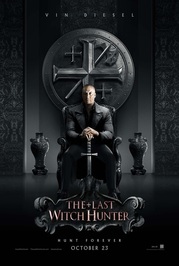 The Last Witch Hunter / Oct. 30
I really don't know much about this one. Is it based on some IP? Or is it an original creation? I like Vin Diesel and Elijah Wood, but based on the trailer, this one seems... complicated. There's witches, a dream word, monsters, hunters...ect. This seems made for the TV territory, but who knows this may be the start of a new franchise. I'll go see it of pure curiosity.


PHOEBE EXCITEMENT SCALE:
<---------------------------------->
[x]
Meh. Yes!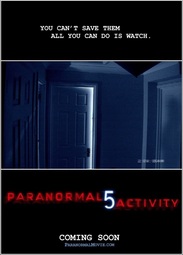 Paranormal Activity 5 / Oct. 30
No thanks. Nuff said.


PHOEBE EXCITEMENT SCALE:
<---------------------------------->
[x]
Meh. Yes!
What movies are you excited for this fall? Leave your list in the comments below.