PROJECT:

Geeky Pheebs is a multi-platform, character-driven, tansmedia story that follows an awkward young woman's journey to find her identity.

Through humor, nostalgia, and a little bit of drama, Phoebe grows from passive life participant to proactive powerhouse.

Our goal with this project is to use Phoebe to inspire others who struggle in life's social areas to make their own positive changes for a more well rounded life where they are comfortable in their own skin.

PROJECT STORY TIMELINE:

Currently, the chronology of Geeky Pheebs is as follows:

1. The Ph.D's Companion
2. The Wrath of CON
3. The Family Frontier
4. An Ideal Man
5. Gets Schooled

PHOEBE'S BLOG:

This is a weekly culture blog written in the voice of Phoebe Hilton by Ruth Tjornhom. The blog is considered non-canon in the larger universe. New articles are posted every Wednesday and usually revolve around movies, television, games, and comic books.

PROJECT KUDOS:
2013 McKnight Foundation New Media Grant - Finalist
2013 Sundance Institute New Frontier Story Lab - Invited Applicant
2014 Sundance Institute New Frontier Story Lab - Invited Applicant
2015 Austin Film Festival, Scripted Digital Series Competition - Semi-Finalist

PRODUCTION COMPANY:

The Geeky Pheebs project is produced by Kitbash Ltd. the creative division of Sarzoza Productions, LLC. Kitbash focuses on the production and development of feature films, short films, experimental films, music videos and new media projects.

CREATIVE TEAM:

Sammy Sarzoza - Producer/Director & Story Architect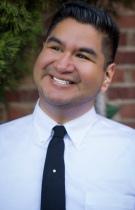 Sammy Sarzoza is an award winning screenwriter, grant finalist, working commercial producer/director, and
seasoned live sports videographer
. He is the owner and operator of Sarzoza Productions LLC, a video production company with two divisions: Kitbash Limited, which produces and develops creative media, and Stemless Media, a commercial production company with several national clients.
Sammy is an experienced Producer and Director, and has overseen many projects in his young career, from
short films
to
commercials
;
documentaries
to
music videos
. He is versatile in that he is highly skilled in both the technical and creative or artistic aspects of media production. Equally comfortable at the helm or behind the scenes, Sammy is more than your average dilettante film fan cum filmmaker. His chops as both a cinematographer and editor serve to inform his work as Director and Producer in ways that result in thoughtful, high quality and well-executed production from top to bottom.
Sammy is currently overseeing post-production on two recently completed narrative short films: a hard-hitting crime drama, "The Red Dress," and the good-natured romantic comedy "Geeky Pheebs: An Ideal Man." He is also in development of a television series based on a true story about a women's roller derby team.
He is as resourceful as a Producer as he is as a Director, and is constantly seeking out work that pushes him to use a variety of media in new and creative ways. Sammy is a graduate with honors of Minneapolis Community and Technical College's Cinema Division, holding Associate of Applied Science Degrees in both Screenwriting and Directing/Producing.
When not creating media, you can find Sammy at the movie theater, comic book shop, exploring the woods, or working on geek inspired magnets for his small business, Galactic Glam.
---
Ruth Tjornhom - Writer/Creator of Phoebe Hilton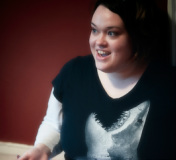 Photo by: Wijadi Jodi
Ruth Tjornhom is a relative newcomer to screenwriting, but with youth and talent on her side, she is gaining experience and building an enviable early career resume, quickly. Phoebe is a character that Ruth dreamt up as a class assignment, and was informed by elements of her own personality and life experience.

She is currently writing numerous feature screenplays, one with an established Hollywood professional. "Geeky Pheebs: An Ideal Man" is her first produced screenplay, and Ruth is currently in negotiations to option one of her many feature-length screenplays. Ruth is living her dream of becoming a working writer, crafting stories across many different mediums from comic books to novels. She strongly believes in not limiting her scope to just screenwriting, but exploring as many outlets as she can with the written word.

Ruth is a graduate of Minneapolis Community and Technical College's Cinema Division, and holds an Associate of Applied Science in Screenwriting. In those rare moments of free time, she's most likely watching Japanese anime or anything from across the pond.


---
Renee Pilon - Actress portraying Phoebe Hilton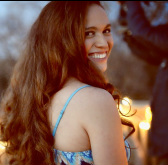 Photo by: Wijadi Jodi
Renee Pilon is an actress/model/singer/musician. Renee was raised in Saint Paul, Minnesota and since singing in her first talent show at the age of 6, has loved to entertain. She started her career at the age of 9, singing with her dad, a musician at the Minnesota Renaissance Festival, and continues entertaining at the festival to this day. Currently, Renee sings and plays guitar in a Twin Cities based band called "Four Pints Shy", and recently played the main stage at First Avenue for local radio station 89.3 The Current's "Absolutely Cuckoo" event. As an actress, Renee has worked in local theater productions in supporting roles. Renee's turn as Phoebe Hilton in "Geeky Pheebs: An Ideal Man" is her first experience in a leading role, and she is excited to continue portraying the life of Phoebe.
---